It's the Most (crazy, stressful, etc..) Wonderful Time of the Year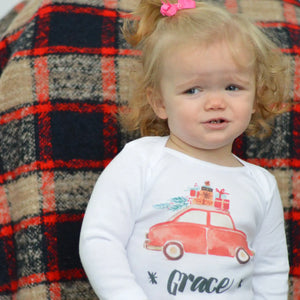 This crazy wonderful time of year is in full swing! From school holiday concerts, classroom parties, office parties and holiday shopping where does one find the time to enjoy the season? I feel myself running around, stressed and crabby because there are too many things to get done or places to be. Trying to find the perfect gift for my loved ones has ultimately ended up taking time away from the thing that is most important- spending time together.
Today is a new day- I am going to slow down and if something doesn't get done or is not exactly perfect I vow not to stress, not to freak out or scream silently in my head "Why can't I find this stupid Pie Face board game my kids are asking for?". I am going to to sit down at the end of the day with my family (after hockey, soccer, tutoring and dinner (hopefully?)) and enjoy being together.
At the end of the day, nothing means more than a little bit of quality time where we are all present (mentally and physically) and appreciating the most important thing- family. So stop and take some real family time today. Don't stress if the shopping doesn't get done. (Does Aunt Edna really need a yellow plush toilet seat cover?) I will leave you with one piece of advice that has helped me through the holidays for as long as I can remember - get a gift card.