First Friday Art Walk! Hi Little One Open Studio, Friday March 3rd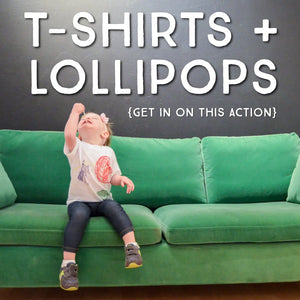 We're kicking off 2017 with our first open studio of the year! We'll have drinks, treats and 20% off + free shipping for everything everything in the shop. We will also have Color Your Own Tees for kids for $15 each. We have coloring pages + art supplies so your little can create their own designs. Kids help print their shirt right then and can wear them out the door! Event details:
The Hi Little One Studio
1528 Teller Street
Denver, Colorado 80218
Open Studio: Friday March 3, 5-8 PM
This is also a great opportunity to meet our new studio suite-mates! A team of talented photographers has moved into the back of our space and I could not be more excited to have them here! 
Hitch & Sparrow Photography: A husband and wife wedding photography team. Anthony & Laura are so great, they almost, kind of, a little bit make me want to get married all over again. 
Anthony Barlich Photography: Anthony of Hitch & Sparrow also does travel, portrait, and product photography. 
Sam Gove: Sam is a professional photographer who does a lot of amazing travel and outdoor work. 
Brian Wongkamalasai: Is a professional photog as well, but also runs TONKATSU SAN, a professional food photography and restaurant branding services agency. 
Such an impressive and inspiring crew! 
Our studio part of the 40 West Arts District, which will also be having an Art Walk that Friday, so you can check out the other galleries and creators while you're at it. See the event page for more details.