We're Hiring! Looking for a Production Assistant to Join our Team.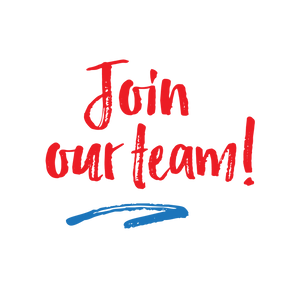 We are drowning growing over here at Hi Little One and looking for a fresh face to join our team as a production assistant / creative sounding board / hype-man to work in our studio in Lakewood, CO.
This person will help us print orders on our Direct to Garment Printer (don't worry - we'll teach you!), ship orders, and assist with tagging and inventory management. We are a small company and are growing quickly—this position will grow with us!
We're looking for someone with a positive attitude, can-do attitude with a strong computer proficiency, who doesn't mind being on their feet. Must be a hard worker who's willing to take initiative and be flexible for whatever the day calls for. Plusses are sewing ability and proficiency in Adobe illustrator (and of course an openness to podcasts and listening to The Current nonstop). 
The position is 8 hours a week, ideally over two days, but the times and days are very flexible. Lots of opportunity to grow with our company! This is a paid opportunity, but we would be happy help you obtain credit if you are in school and able to apply this as an internship. Two birds!
Most importantly, we are looking for a hard worker, who is fun to be around and likes to get stuff done! Please pass this to anyone you know who fits the bill.
If interested, please send a short note describing your experience and availability along with your resume (nothing fancy) to nell@hilittleone.com.