The Best Holiday: 4th of July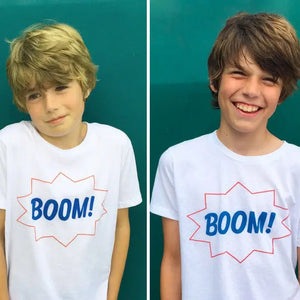 The 4th of July is like Christmas for our family.  But better.  
First, it's summer time in Minnesota! After dealing with the level of winter we have here (can you say Polar Vortex?) summer is a magical time to live in the land of 10,000 lakes. People come out of the woodwork to flash their farmer tans and summer burns.  Rollerblades, boom boxes, crop tops and tank tops.  It's awesome. 
Second, all you have to do is be happy! No complaining about last minute holiday shopping, or cooking the turkey (to brine or not to brine?) or hiding the candy cane ornaments from a few over sugared children. Instead we just get to celebrate our rights and freedoms as Americans —especially special this year — Love Wins!! We just gather together and watch fireworks, walk watch a parade and maybe grill a few things, simple, laid back and easy like a Sunday morning. 
Finally and possibly the most important (but often overlooked) component of fully celebrating lady liberty, is partaking in every type of "salad" under the sun. The best thing about this? No lettuce in any of these salads. Genius. This could be the sole reason for the holiday in my opinion. Also s'mores.
So in the final minutes of the week, we're wrapping up our work and getting ready to focus on celebrating with our family.  We all come home (plus several friends) to Cottagewood for the annual parade that's much more than a parade.   From carnival games, bouncy houses, cake-walk and dunk tank, it's Americana overload and it's fantastic.  The morning is kicked off with a child-run parade, lead by the winner of the Annual Dog Show. It's just SO good. (And no, Woody Allen didn't win.  And yes, my children are grounded until he does ;) 
BOOM! What are your plans?