Wholesale + Corporate Gifting
READY TO WEAR RETAIL
Our Readymade Collection is ready to go for the traditional cash and carry retail shopper.
CORPORATE GIFTING
Customized and branded gifts to celebrate new additions of employees and partners. Order as you need and personalize each one!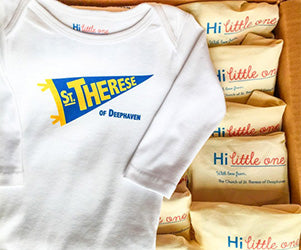 SCHOOL WELCOME GIFTS
We parter up with educators to make sure the new kid in school feels extra welcome.
Let's Work Together!
If you are a retailer and you would love to see Hi Little One products in your store please contact us. We have a variety of options for in store merchandise from ready made product (non-personalized) to personalized Hi Little One baby products available to order in store.
If you are a business or school and would like to explore what Hi Little One can create for your organization. Please reach out to us too. We work with businesses, schools and organizations to create designs that are uniquely your own!
Please give Jessie a shout at jessie@hilittleone.com to learn more.